Main Content
We Believe
THE DIGITAL VERSION
of your law firm
will generate


FAR GREATER PROFIT


than ANY brick & mortar office ever can.
---
Your Website is Mission Critical…
A visually intriguing website is necessary.
If you have a terrific website — great.
If not, we can design a makeover or new website. We engineer potent SEO and write legal content. For some clients we offer receptionist services for calls, texts & website chat.
— website design, coding & hosting included in modest monthly subscription —
This slideshow requires JavaScript.
---
Lawyers YOU know are
Crushing It…
Lawyers you personally know – or are aware of – seem to be 'crushing' Google Search and getting more clients than you.
You think:
"If only those potential new clients would call me first…"
If you were called FIRST
— and you liked the case —
you KNOW you're good at booking clients.
The TRUTH is…
Whoever the lawyer or firm is…
THAT IS
'crushing it'
in your backyard…
That can be you.
You Can Become THAT Lawyer
It's never too late
The Internet remains a level playing field.
You can become THAT lawyer — that law firm — that snags all the clients. A huge budget is not required to hire us to use our talents working WEEKLY on your growth and success.
When you hire us to fill your JOB OPENING…
the 'opening' you may not realize you need filled:
' Digital Marketing Manager '
Our job is to create
— the best possible —
— most professional & engaging —
DIGITAL VERSION
of you and your law practice.

We have the skills and strategies necessary to grow your practice.
We don't add burdens on your time.
We don't get under foot.
We simply begin toiling away.
It will be a relief to finally have your own marketing person making things happen.
We grow your bank balances by applying weekly elbow grease to your
digital persona
which includes your website, social media, content creation and other web assets.
---
Sadly – Few Lawyers Do What is Necessary…
Those who do – you know them.
You witness their good fortune as they pull in cases you would welcome. New potential clients would love to retain you — IF ONLY — they discover you first using Google Search .
FACT:
Most lawyers FAIL do what is needed
to properly market themselves.
That singular FACT creates a MAJOR opportunity for you…
…for lawyers who finally decide to actively market their law practice. Engaging us as your outsourced marketing team is painless, affordable and savvy. It might become one of your better and long overdo business decisions.

When you STAND OUT you become wealthier – faster.
---
EVERY ATTORNEY
— solo or operating partner —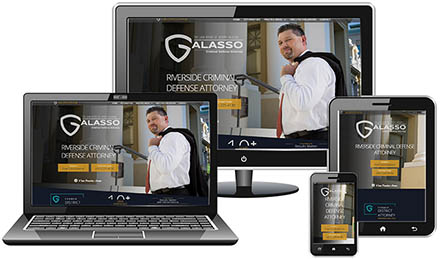 Whether a SOLO or the designated operating partner – you know you should be addressing Internet Attorney Marketing as an ongoing, uninterrupted, continuous 'business process.' If you follow the advice and admonitions from Google engineers — from their massive Search Division — you'll have read or heard that it is 'strongly recommended' that ALL websites and other web assets should be 'worked regularly' to earn the search giant's blessings. What the the engineers are saying is: Do exactly as we suggest or rarely be found.
To prevail in the digital space, a law firm MUST regularly work its digital footprint. You must incorporate 'the every-day marketing process' into your business plan and operation. You must fund it monthly just as you do the rent or phone bill.
— Unlike the rent or phone expense you will be reimbursed BIG TIME. —
---
To Finally Grow Your Practice
Attorney Digital Marketing
MUST become a
LIFELONG business practice…
…for any law practice that desires
measurable growth beyond random referrals.

Dovetailing attorney internet marketing into your firm's business plan will grow your law practice and bank balances. We have 20+ years of tech and creative skills to address multiple opportunities available to all law firms.
Call or text a marketing shareholder to answer any questions or to just 'talk shop.'
855-791-1950 – call
281-819-6778 – text
---