Monthly SEO Services for Orange County Law Firms
Regular SEO Services help attorneys attain Google Page ONE Search Results. When your law firm ranks well in Google Search pages (SERP), new clients can find you. Search Engine Optimization (SEO) is the processes of getting your law firm's website the best possible visibility in Google Search Results for the keyword phrases your potential new clients type as search queries.
EXAMPLE: An Irvine Divorce Lawyer would want to be found in Google Page One Search Results when a potential client searches for "divorce attorney in Irvine."
Law Sites Inc. offers monthly SEO services to Orange County law firms to help you get new clients. You know colleagues who are getting new cases from their Internet marketing, why not you? Attorney websites require regular SEO attention to rank well in Google Search. It is not like setting your clocks twice each year. Getting found in Google Search takes effort. We work your website SEO, so your targeted phrases are found by potential new clients. We optimize attorney websites to be found for keyword strings that — you agree — will make you money. We also work your law firm's Social Media pages. Working both your website and social media pages helps new clients find you for the legal services they need.
Social Media Having a few social media accounts is important. If you're light, don't worry, we can address setting up social media for you. A law practice website can be leveraged, showcased, and brought increased visitors through "social media pages." Many attorneys are initially skeptical. Remember, AVVO and LinkedIn are considered "social media." If you don't have sufficient social media, we can help. Some examples: Facebook for Business, LinkedIn, AVVO, Google My Business (Maps), Google Plus, YouTube, Yelp, and Twitter.
How is your Attorney Internet Marketing doing for YOUR law practice? You might be surprised what you'll learn by asking us for a Free Website Evaluation HERE.
---
Necessity of Search Engine Optimization (SEO)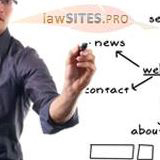 Search Engine Optimization focuses on keyword-strings such as "Huntington Beach Trust Lawyer." But there is much more to SEO than that. SEO efforts should address such details as 'ALT Titles' of images and the structure, length, and readability of sentences and paragraphs. SEO tasks include refining mobile-friendliness and shrinking the loading-speed of your website. You might think because you had someone set up some basic SEO on various website pages a year ago, your website is still fine. Did you test the pages weeks following SEO work, to see if your SEO efforts resulted in those pages being "found" for the Google Searches that might get new clients? Testing is constantly required! Getting new clients is not easy, but is doable! Regular SEO services is how you get there.
What is the primary message of your law firm's website? Is your website or its specially-focused pages attracting new clients and cases? If your website is not dialed-in well, likely, it is 'just sitting there," attracting few –if any– new clients. Proper website and on-page SEO can clarify and focus various messages you decide on that will, when found, result in new clients who are (RIGHT NOW) searching the Web for your specific legal services.
Search Engine Optimization should be a monthly endeavor. If you cannot work your website monthly, quarterly is better than not at all. Google is constantly updating their Search Algorithm. Keeping your website up-to-date by outsourcing SEO services will pay dividends. SEO is as much 'art' as it is 'science.' For example, we were seeing Google Page ONE results for "San Diego Family Lawyer," but, unexpectedly, "Family Law Attorney in San Diego" back-peddled from Google Page ONE to Page TWO. Upshot? Constant page testing is an ongoing necessity, followed by adjustments, or even adding new paragraphs to a page to address SEO weaknesses.
Google's Search algorithm updates affect EVERY website — EVERY year! You cannot expect Google or Bing to treat you well if you embrace the "build-it & leave-it" mentality. Google Search updates will punish those not paying attention. Every year, Google makes "suggestions" for website publishers to start implementing. Before we go further, know this! Every law firm with a website is considered a "website publisher," in Google's opinion. Second, a so-called "Google suggestion" precedes a Google Search update that looks to see if their 'suggestion' was implemented on your website. If not, be ready for your website to be penalized. Penalties include ranking setbacks, or worse, your site literally de-listed. Cruel recent example: Many law firms who failed to address 'mobile-friendly,' their websites literally disappeared from Google Search Results!
Google's Mobile-Friendly Suggestion – In 2014 Google put the world on notice that ALL websites shall be "mobile-friendly". Millions of law firms never got around to it. If they were doing well in Google ranking before April 2015, likely they were not following Google's Mobile Update AKA "Mobilegeddon" released April 22, 2015! If your website is not mobile-friendly, it is all but dead to Google and Bing.
Secure Website Suggestion – August 2014 Google announced they would give preference to secure sites (a rankings boost). Did you miss that? In January 2017, Google's Chrome Browser began marking sites without HTTPS (the green padlock like your bank's website) as non-secure. If your website is not a "secure" site (HTTPS://) your website will likely never see any decent Google Search Results. Google Chrome and Mozilla Firefox now require HTTPS for sites that collect "sensitive information." Does your law firm have a contact form on your website for website visitors? If so, your site is NOT in compliance and might be flagged as "dangerous" to visitors.
Walk-On Video -or- Self-Starting Video – Remember when Scorpion championed those walk-on videos to tell a law firm's story. Those videos were self-starting, often startling visitors who had their volume up, or, worse, embarrassing legal services shoppers searching for a lawyer while at work. PICTURE THIS: LOUD AUDIO COMING FROM CO-WORKER'S CUBICLE: "Were you arrested for child molestation?" Google paid attention to pop-up outrage. January 10, 2017 Google rolled out "Intrusive Interstitial Penalty" to punish aggressive pop-ups that might damage the mobile user experience.
Law Sites SEO geeks offer monthly SEO services to get your website found! We are persistent in getting client's website pages to Google Page ONE Search Results for a list of pre-determined keyword search-strings. Accomplishing that goal results in lawyers getting new clients and cases! We are also vigilant to keep client's websites in compliance with ever-evolving Google expectations and demands. Demands such as: "Do THIS website publisher, or we will do THAT," promises Google. If you want the blessings of Google (the King), then you must adhere to the King's ever-changing rules.
---
Lawyers You Know Are Getting New Cases from Their Websites!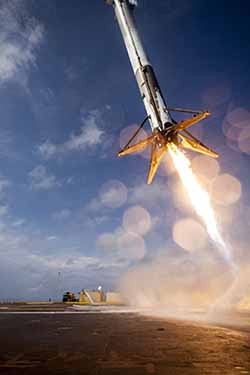 You Know Lawyers Who Are Getting New Cases! Do you think they know more than you? Think they stumbled into a one-in-a-million marketing GURU, while you haven't? We understand your frustration as you search to hire someone for SEO services. Every lawyer has had a bad online marketing experience. We have so many published attorney websites that we –like you– are mistaken to be a law firm, and are cold-called weekly by Yodle, Web.com, Scorpion, Yellow Pages, Yelp, and others. Sometimes we play along. Most offer a pricey 6-month contract that promises to lay golden eggs in out laps. Lawyers have been targeted by online marketing scams and 'snake oil pitches' since the Yellow Pages began dying out in the late 1990's.
Did you have a bad experience with an attorney Internet marketing company? It happens. Shift Gears. Look forward. You must know lawyers on a first name basis whose websites are fueling their practice. You can join those arrogant, smug lawyers who seem to have a GURU locked in their basement! (Having some fun here.) Seriously. You can be just like them! Your law practice CAN rock the Web for your benefit. Online marketing works. You just need some talented SEO worker-bees.
All you need some talent on your team. We are a crew of talented, clever-cleaver attorney marketing and SEO geeks. While you are in hearings and depositions, we can will be your silent crew in the secret basement who make your online marketing happen. After you hire us, we are always available by phone, email, and text anytime you need us. Winning Google ranking and winning new clients requires SEO services workers who are detail oriented; who work persistently on your behalf. If your website never had any legitimate SEO services, likely it is just sitting there without any visitors. In fact, you might be its only visitor, randomly checking to see if your website is still there – still "LIVE."
Beating your competitors IS involved — but it is not the rocket science of SpaceX 'sticking the landing' of a first stage Falcon 9 rocket booster on a pitching ocean barge!
Come to terms with the reality of being a lawyer — you are in the "website publishing" business until you retire or die. Having a legal services website is as vital as paying your electric bill. You just need some regular SEO services — some Attorney Internet marketing elbow grease. Past bad experiences simply mean you have not yet hooked up with the right SEO geeks.
For 20-years, we've been building custom attorney websites and offering white-hat SEO services. Better SEO optimized attorney websites bring new cases to your law practice. Hiring an Orange County SEO Internet marketing service to work your website and Social Media assets will leverage the Internet to your benefit – maybe for the first time ever. We receive calls from lawyers who claim they have NEVER received a call from their ineffective website. Following some research, it becomes clear why that is. Many lawyer websites were quickly-built and carelessly-coded. Some lawyer websites were set-up for a Google AdWords PPC/SEM campaign, and there seemed to be no need for SEO services. Some lawyers hired a Craig's List person to whip up a website to take advantage of a pending local magazine or newspaper article about to be printed. No matter why a website is not performing, it can be turned around with some prudent effort.
Your law firm's digital footprint is a business necessity. Water it. Cultivate it.
---
New Clients Use Google Search to Find Lawyers
Most people need the services of a lawyer unexpectedly! Traumatic searches: Probate lawyer, Trust-contest lawyer, Criminal defense lawyer, Divorce lawyer, Personal Injury lawyer, Civil litigation lawyer, Wrongful termination lawyer, Partition-action lawyer, lis pendens lawyer. Others need a lawyer for positive life situations such as accumulating wealth or new opportunities: Estate planning lawyer, Tax planning attorney, Business formation lawyer, Patent lawyer…
People needing a lawyer turn to the Internet. They use Google Search to seek a competent, skilled, reputable lawyer. Our goal is for your website, MAP listing, and Social Media sites to be included in Google Page ONE Search Results for their searches — organically (for free). When we do that, you have a shot at getting their business. If you are not found, there is always another lawyer whose website is found who will happily take the case: the case that could have been yours. It is better to be in the game than be invisible!
Not only will we work to get your existing or new website found, we will also engineer your Google My Business and Bing Places for Business (MAP Listings) to be found. MAP listings are said to be for geographically-close potential clients, but their value is greater than you might assume. Google MAPS usually displays 3 local law firms with a corresponding map point on the visual map. Google MAP listings immediately follow Google Paid ADS (PPC/SEM), and are ahead of Google Page ONE organically-found (free) website listings. Google MAPS is a good place to be!
Many of our SEO services clients are found THREE times: Boom! – Boom! – Boom! – 3X on Google Page ONE Search Results. That's called "crushing it," in our SEO shop. (First), found in the PPC/SEM paid ADS, (second), displayed as 1 of 3 MAP listings, and (third), client website listed in natural, free, organic results. Below is an example.
Google MAP Listings are designed to display local law firms. The geographic radius they are displayed can be many miles! There are many reasons to want your Google Map Listing found. If you have (or can get) positive reviews from clients and fellow attorneys, those reviews increase your law firm's credibility. A Google MAP listing is 1 of the 3 possible ways to be found on Google Page ONE. The other two opportunities are: (1) Google Ads (above Google MAPS), and, of course, (2) your organically-found website result displayed immediately below Google MAPS. Organically found, (AKA: natural or free) is what working your SEO Internet marketing is all about.
---
Why Hire Us?
We've helped Orange County Law Firms with their SEO Services since 1998. Law Sites, Inc. focuses on attorney marketing, attorney website design, and search engine optimization (SEO services) for attorneys. Online attorney Internet marketing works, and we are particularly good at it! The most effective way for a law firm to grow their business is to attract new clients and cases from the biggest pool of potential clients – online.
Raise Your Fees – Cherry-Pick Your Cases – We have existing attorney-clients who originally told us: "We don't need new clients – just better exposure." Later, when the phones started ringing with new clients, we were told that 'new client calls' turned out to make a huge positive difference. The unexpected upside, when new clients regularly ask to retain a lawyer, is the new-found freedom to "cherry-pick" cases. Many lawyers confess to us they 'grudgingly' accept some cases they shouldn't to maintain cash flow or transactional-work hours for associates, paralegals and staff. When new clients are seeking representation, law firms can be choosier when that gut feeling screams: "problem case." They can say they are too-busy right now, can quote higher hourly rates, and can quote more estimated hours (larger retainer). Then, if the client agrees to the "higher bar," any problem cases won't be such a downer as they might otherwise have been. Win-Win.
You can't wear ALL the hats of your law practice! When you hire us, we help grow your practice without you being distracted by taking on the role of 'marketing director.' You're busy enough. Attorney Internet marketing is NOT fun. It can be tedious — like lawyering — when done right. For us, it is rewarding! Especially when we increase your gross earnings. When we help you book more and better cases, that will more than offset for our monthly SEO services expense. That is our goal for you.
We are immediately ready to do exactly what is NEEDED. On day ONE, we will address what can WORK 'right now,' so you can capture low-hanging fruit. Google My Business (MAPS), Bing Places for Business (MAPS), and other effective necessities. Our SEO services will begin to work the long-game as well — your website being found organically (for free) in multiple Google Page ONE Search Results.
We come without baggage and liability. – No need to find office space for us. No need to spend tens of thousands in new infrastructure (high-speed fiber, computers and many, many new screens). No payroll. No paytoll tax burden. No W-9s. No 1099's to file. And, in a state decidedly unfriendly to employers, no need to have any more employees than necessary.
We want to blow your socks off. – We want to make a measurable impact for you. We aim to generate more income that will more than offset our cost. We want to get better results than you expect — and with NO contracts.
We are month-to-month! No Contracts. It's easy to try us for fit and comfort. Just ask us to take on your online attorney Internet marketing. Lawyers you know are booking new clients and cases that could be yours. To counteract that reality, you need to task someone with getting your online marketing in order. We'd appreciate the chance to WOW you by applying some legitimate SEO elbow-grease.
---
Time to Measurable Results
HOW LONG DOES IT TAKE TO SEE RESULTS?
We are not thrilled to offer a lawyerly answer: "It Depends" … That felt good. In all seriousness, there are 200+ Google ranking factors in Google's Search algorithm. Some are known, many are only identified by exhaustive research. Time to leverage the Web and win Google ranking depends on the law section, the size of the county, and the published websites of law firms competing for your niche-section clients. A good example is the more effort and longer time it takes to get a DUI attorney ranking well and vs. getting a Probate attorney ranking well. There are far more criminal defense lawyers seeking DUI clients. Fortunately, Orange County (3.2 million residents), and San Diego County (3.3 million residents) are only moderately difficult as compared to smaller areas like Sacramento or Bakersfield. Los Angeles County (15 million) is significantly more difficult. Winning in Orange County, big as it, has a profitable silver lining! With 3MM people and 34-cities, there are sufficient new client's phones will ring with good cases when we rank well in Google Searches.
IMMEDIATELY – If you want immediate results you should read up on PPC/SEM HERE. In a nutshell, we can set up a highly focused Google AdWords campaign to get your law practice on the top of Google Page ONE, for anything you want to be found for. Many of our law practice clients whose websites are now organically-found on Google Page ONE Search Results, will have us run a small-budget AdWords campaign as a certain demographic of legal services shoppers always look only at paid ads, and rarely look at organically found websites to the chagrin of those law firms who work so hard to be there.
1 MONTH – In the first month of Law Sites providing our clients SEO marketing efforts, we can get your Google and Bing MAP Listings set up, verified and LIVE. Since MAP Listings are displayed on Page ONE Search Results following PPC/SEM Paid ads, those Map listings often start getting website visits and phone calls within weeks of our working for you.
3 – 4 MONTHS – In Orange County, 3-4 months is about average for new or re-worked website pages to fight their way to Google Page ONE for many of the keyword search-strings we are targeting. Orange County is far easier than Los Angeles County. Ranking in Orange County (population 3.2 million) with 34 cities is doable in the 3-4-month time frame. If you have an office in Los Angeles, figure 6-9-months. Why? Because Los Angeles County has 88 incorporated cities and a huge population of 10 million (claim the State); 15+ million, claim engineers fighting to keep infrastructure systems operational.
6 MONTHS – In 6 months, we have been successful clawing our client's websites to Google Page ONE in highly-contested battlespaces. Then we fight to stay there. Also, this is where are more challenging money-generating keyword search-strings finally make Google Page ONE results. No matter the County, the law sections your practice services defines the difficulty. Criminal defense (DUI specifically), Personal Injury, and Divorce, are hard-fought, hard-won battles. Looking for Google Page ONE for "Los Angeles DUI Lawyer?" Of the 6 or so organic slots on Google Page ONE, law firms now enjoying those slots often have $1,000,000 Web budgets to remain entrenched there. For the new law firm wanting "Los Angeles DUI Lawyer," it is possible, but will take years of effort. That's why thousands of LA DUI lawyers must buy their way to Google Page ONE using paid SEM (Google AdWords). Figure $60 to $120 a click top of page; $40 to $60 a click bottom of page. As much as $120/click during the 10-days following: Christmas Party week, New Year's, Labor Day, and Super Bowl Sunday.
We have several Orange County law practices, in 6-months, were Google Page ONE. Our recent SEO efforts for a highly-contested "Orange County Trust Attorney" pay-money keyword search-string, is memorable. For our new Probate, Trust, and Estate Planning attorney, we purchased a new domain name, designed a new website, and still arrived solidly on Google Page ONE in month six. The competition for that search string was strong. The sites enjoying Page ONE were well-designed, well-coded, had deep, authoritative content, loaded quickly, were mobile-friendly, and most had HTTPS. Still, we pushed our client onto the playing field, and his phones started ringing after years of virtually no calls.
Like Politics, Attorney Internet Marketing is a BLOOD SPORT. You, can smile and chat with your competitors in Courtroom hearings and hallways, while at the exact same moment we are hard at work (behind-the-scenes) trying to beat them in every way on the Internet. Don't feel guilty. Some of your busier fellow legal comrades are feverishly working their Web assets to deny you the new clients and cases they are enjoying! If you want your law practice to be successful, you must get onto the 'playing field' — or more honestly — 'digital battlefield' — so you too can get new cases.
When you begin to rank well on Google there are some caveats. You MUST make sure your phone is answered by a live person. You can ask us to do it for you. You should have a crisp, good looking, easy to fill-out, Case Evaluation Form that immediately goes to your phone, desk, or case intake person. You should have us install LIVE CHAT on your website. In 90% of CHATS, we can get the potential client's full name and phone number. We inform them an attorney will personally call them back and that will usually be enough to slow (or STOP) the person from continued legal services shopping. Especially if during the CHAT we text you, or your designated person during the CHAT and can tell them when the call will come. That pending callback halts continued 'tire-kicking' your competitors. Once CHAT is concluded, we immediately email/text the CHAT transcript to you. LIVE CHAT is terrific at converting website visitors into new clients.
---
How Much Do Monthly SEO Marketing Services Cost?
We can work with most budgets. Monthly SEO services fees are flexible! We have 3 standard packages: $400/mo., $750/mo., and $1,300/mo.
$400/MONTH – If your existing website is already ranking on Google Search (but short of where you want it) this level of monthly work can be a big help. We hope that your website (1) is built on the WordPress Platform, (2) it is already mobile-friendly, (3) the website loads quickly, (4) you have an SSL Certificate (HTTPS), (5) you have more than 5 website pages, (6) some pages have at minimum 500+ words. If your website is somewhat within these parameters, then SEO Internet marketing services can begin addressing the keyword search phrases that you want to rank better for. If your website is not mobile-friendly, we need to address that first. If you have yet to get on the Secure Site bus (HTTPS) we need to add that immediately as well. These "basics" might be keeping your website from ranking well (or even being included in Google Search Results on mobile devices).
$750/MONTH – If you have an existing website that is 'needy,' and not ranking well for any searches, this mid-range monthly plan can bring you big returns. If your content is thin (just a few pages, not many words per page), we can add a new page per month in addition to all the other SEO tasks we'll be doing for you. We used to have long, detailed, lists of services at each of the 3 price points, but there is SO MANY TASKS that fall under the umbrella of "Monthly SEO Internet Marketing for Law Firms," that it doesn't make sense to have 100 bullet points. What we need to do for you, will differ dramatically from another law firm.
$1,300/MONTH –
You can take on the BIG DOGS! If you are starting from scratch, want faster results, or have decided to take on the BIG DOGS (lawyers you know who are getting cases from their Internet marketing), this is it. Those layers who are getting all the new cases, who spent tens of thousands of dollars for their websites have a secret. They are vulnerable! They may not know it, but you'd be surprised…
Not only can we challenge the lawyers whose websites seem to be winning the new clients, we can often beat them! Monthly SEO services translate into cost-effective "persistent efforts" that chip away at their current client-winning ranking. No matter where you are right now, you beat your competitors by persistent, regular white-hat SEO action. Bing and Google reward doers! Google rewards those who regularly-work their websites and Social Media. Many lawyers whose phones are ringing off the hook, drop their guard, cease working their fancy websites once launched, and become vulnerable.
We only have so many $1,300 monthly slots, so if we don't have an opening immediately, we always have some clients who, once we get them to Google Page ONE for their primary targets, will agree to step down to $750/month (SEO maintenance mode) for a while. If we are full-up, we can still get started at a lower rate getting your website all dusted off, basic SEO in place, Social media assembled, and when we step up to the $1,300 service, we'll step on the gas. NOTE: We're updating this webpage during Christmas 2017. We clearly remember Christmas of last year and how it seemed like "yesterday!" Such is marketing your law practice. You get us started, time goes by –surprisingly quickly– and seemingly overnight, your website is doing well; your phone starts ringing, and you've become THAT lawyer! THAT lawyer who is now getting the new clients as other lawyers say "Hi" to you in Court hearings and hallways wondering how you're so lucky?
All Ahead Full – $1,300 month. We want everything dialed in to get you where you want to go. When you hire us at $1,300/month, we provide everything. In addition to all we do under the umbrella of "SEO services" and "Social Media Leveraging," you can receive (at NO additional cost) a makeover or new website. If we can, we will design and build a custom makeover or new CMS (WordPress), fast-loading, mobile-friendly, website. In addition, we will include complimentary Web Hosting (up to 2 sites) on our fastest SSD (Solid State Drives) Dedicated Server. We will include LIVE CHAT at no additional expense. We will include a dedicated Internet Phone Number (for measuring new client calls that transparently forwards to ANY or ALL of your phone numbers, and at different times and days that you choose). Moreover, we will pay for the SSL Certificate (HTTPS:// – Secure Site). At this level we can create 1 to 2 new pages of legal services content (legal copyrighting) each month. Basically, we do whatever is necessary in any given month to get your site ranking well and your phone ringing.
The Truth of SEO Services – Your Circumstance are Unique!
The truth of SEO Services. Your SEO services needs will be unique and different. You may be starting from square one. If you need a website makeover or a whole new website, that will be our priority — getting your Web platforms in good order so we have something viable to apply SEO service to. If you have an existing website 'thin on content,' we will write new content. Content is considered a significant SEO component. We're expert copywriters creating new, unique, legal content. Obviously, you'll look it over and approve it before published. If you don't yet have a Google MAP Listing, we will want to do that right away.
No matter what level of SEO Services you are considering, first, we will invest about 20-hours up front at no cost to you. Then, should you hire us, we have our SEO services road map. Our deep dive research into detail is exhausting. We will know all about your law practice's Digital Footprint and your competitors. We will have extensive insights into your competing law firms that are currently occupying Google Page ONE Search Results and how your law firm stands vis-à-vis those competitors. You may be clueless to who they are, but you'll recognize many of them when we talk to you about what we've uncovered. Your competition, from our point of view, are those law practices occupying Google Page ONE Search Results where YOU need to be found to get those new clients.
$400, $750, $1,300 are logical, affordable, monthly price points. We've focused on these 3 price points from experience. You chose how much we do for you in a given month. Some lawyers want to steamroll down the Internet highway, whereas some want to put their toe in the water. We are confident you will benefit from any level of spending on SEO services. Frankly, every law practice, even a SOLO, should have the equivalent of a full-time attorney Internet Marketing person working on their Internet marketing year-round. Web marketing for a lawyer is more important than leasing a fancy office. A constant influx of new cases can position you financially to lease or buy whatever luxury office, high end car, or vacation home you want. First things first. The more you apply to an honest SEO services crew, the more and faster you'll benefit. Attorney Internet marketing works! No matter what level of monthly spending, the ROI should always more than offset the monthly cost. That's how confident we are in 'Leveraging the Web' for law practices.
Call Us (888) 900-9078 — (7am — 7pm – PST) — 7-Days a Week
We are attorney marketing geeks – not obnoxious salespeople. Call us. We can talk over your goals and concerns in as much depth as you're wanting to explore. No pressure. We won't abuse your trust by making uninvited future return calls to your home, cell or back-office number. No regrets. If you, like many lawyers, find yourself contimplating your attorney marketing dilemma over a quiet holiday or late at night, feel free to text us at (714) 381-9025 (24/7/365). We'll get back to you soonest — maybe right now — while this is on your mind. No time like the present.